White Haze is a fruit forward, hazy IPA that pours yellow – gold and is explosively aromatic. A soft, smooth mouthfeel is followed by refreshing tropical fruit flavours from the addition of Citra, Amarillo and Mosaic hops.
BEER FACTS
Style
 Hazy IPA
ABV
5.0%
Plato °
13.0°
IBU
25
Fermentation
Top fermentation
Availability
30L Keg (carbonated) and 50cl Bottle
ON YOUR TABLE
Serving Temperature
8°C
Food Pairing
Makes an excellent pairing for spicy dishes such as Thai green curry, steak, crisp chicken salads and blue cheese.
Glass
O'Hara's Irish Craft Beer conical glass
Featured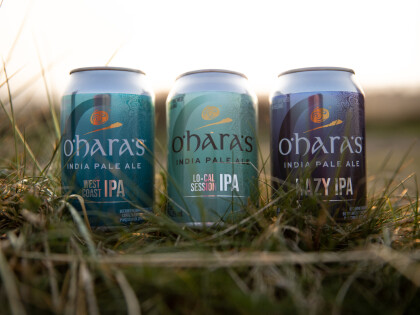 Hot on the heels of the release of our Irish Stout Nitro in 440ml cans, are our new range...