A beer for craft beer drinkers looking to try something a step beyond a pale ale, our saison draws inspiration from the Belgian classic. The beer is brewed using a special yeast to give a unique spice aroma and flavour. There are also notes of stone fruit and a touch of honey sweetness making our saison a very approachable beer.
BEER FACTS
Style
Belgian Style Saison
ABV
4.4%
Plato °
10.8°
IBU
26
Fermentation
Top fermentation
Availability
30L keg only
ON YOUR TABLE
Serving Temperature
6-8°C
Food Pairing
Works well with farmhouse style dishes such as roast chicken, soft-ripened creamy cheese, salads, seafood and Middle Eastern inspired dishes.
Glass
O'Hara's tulip glass
Featured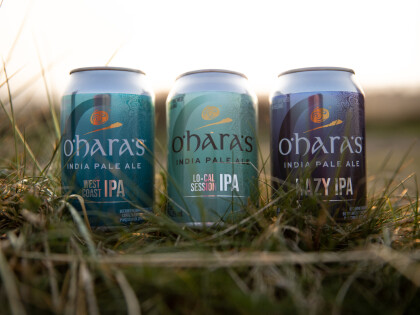 Hot on the heels of the release of our Irish Stout Nitro in 440ml cans, are our new range...