Inspired by an old Celtic word for Beer, "Curmi/Cuirim", this delightfully refreshing wheat beer echoes the Celtic heritage of the region where it is brewed today.
Curim has a higher hop rate than the mainstream wheat beers which leaves a slight tart residue, enough to balance the delicate fruity flavours of peach, banana and plum.
BEER FACTS
Style
Celtic Wheat Beer
ABV
4.3%
Plato °
10.75°
IBU
20
Fermentation
Top fermentation
Availability
Keg (carbonated), Bottle 50cl (occasional 41L cask)
ON YOUR TABLE
Serving Temperature
6-8°C
Food Pairing
Truly refreshing, Curim Gold is an excellent accompaniment to hot and spicy dishes.
Glass
Curim Gold Wheat Beer glass
Featured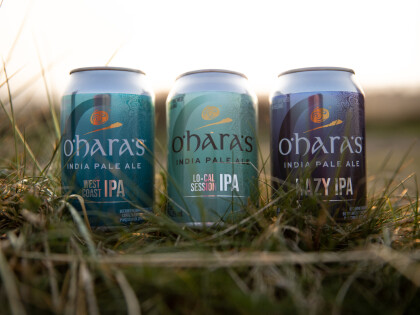 Hot on the heels of the release of our Irish Stout Nitro in 440ml cans, are our new range...