Foreign Affair was developed in collaboration between Carlow Brewing Company and Starr Hill Brewery in Virginia, USA. For this beer we wanted to allow both breweries to contribute using the best knowledge and practices from Ireland and America. With this in mind we decided to brew a Red IPA using malt from Ireland and hops from USA. The result is a beer with massive amounts of flavour from liberal uses of speciality malt and Falconer's Flight hops.
BEER FACTS
Style
Red IPA
ABV
4.8%
Plato °
12°
IBU
40
Fermentation
Top fermentation
Availability
Keg (carbonated), Bottle 50cl
ON YOUR TABLE
Serving Temperature
8°C
Food Pairing
Pairs well with spicey dishes, barbequed and grilled meats or salmon. Also excellent with roasted Mediterranean vegetables and green salads. Delicious accompaniment to gruyère cheese.
Glass
O'Hara's Irish Craft Beer conical glass
Featured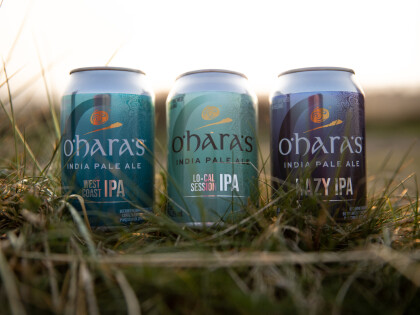 Hot on the heels of the release of our Irish Stout Nitro in 440ml cans, are our new range...