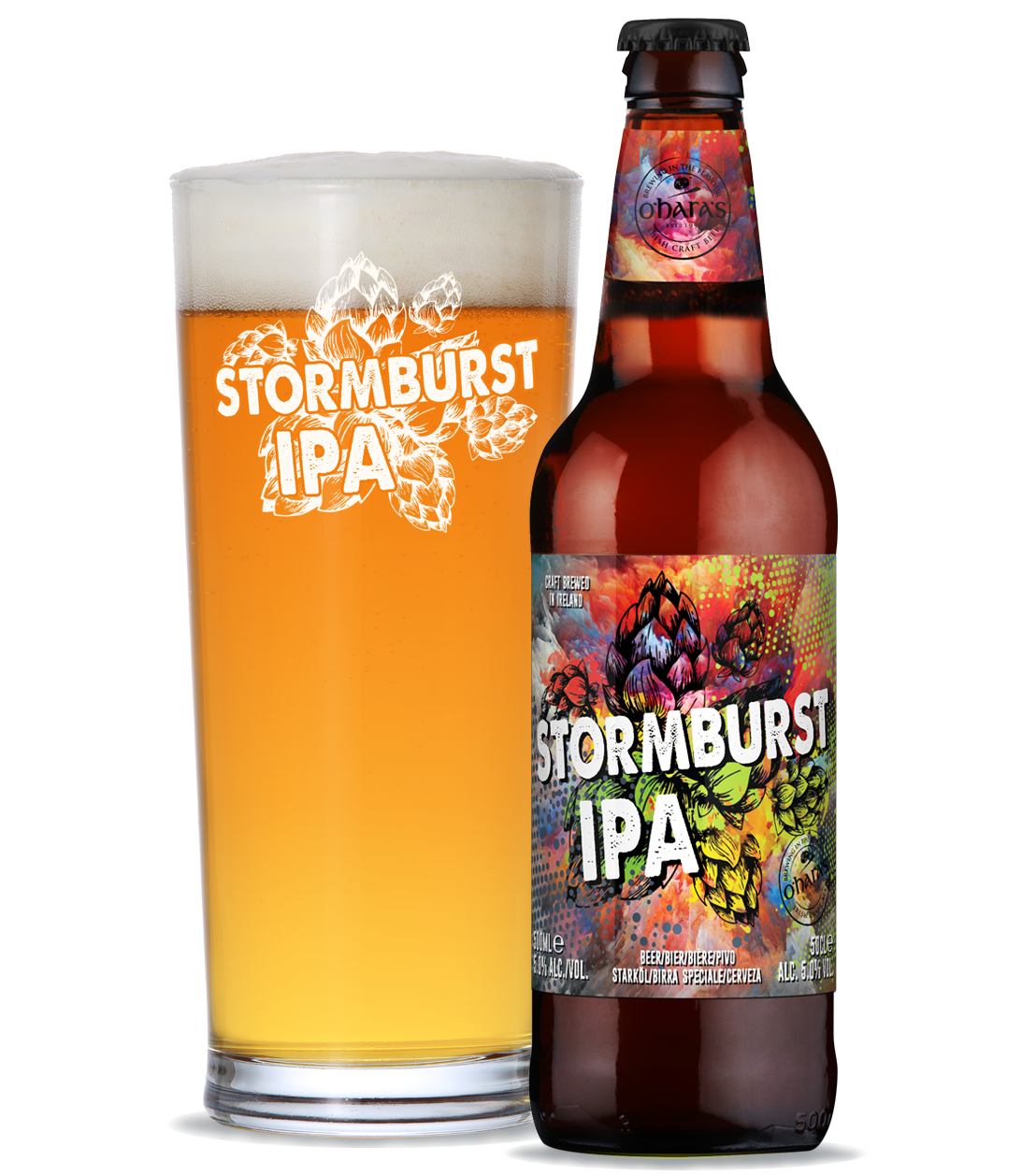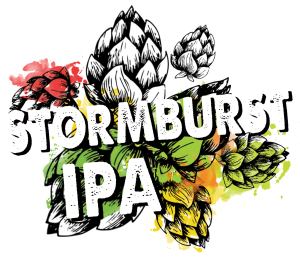 Stormburst IPA is a cloudy, smooth, fruity assault on the taste buds, bursting with big bold juicy tropical flavours. With low levels of bitterness and a strong citrus aroma and flavour from the carefully chosen blend of hops, this IPA is inspired by the New England Style to create the perfect storm of aroma and flavours.
BEER FACTS
Style
IPA
ABV
5.0%
Plato °
13°
IBU
13
Fermentation
Top fermentation
Availability
50cl Bottle and 30L Keg
ON YOUR TABLE
Serving Temperature6-8°C Food PairingThis IPA works beautifully with lemon grass and coconut curry while also matching perfectly with crispy chicken salads. Ballintubber cheddar with chives is an ideal cheese pairing. GlassO'Hara's Conical 
Latest Articles
Festivals, Festivals, Festivals!!! We're not alone in having a big love of festivals, how could...
Featured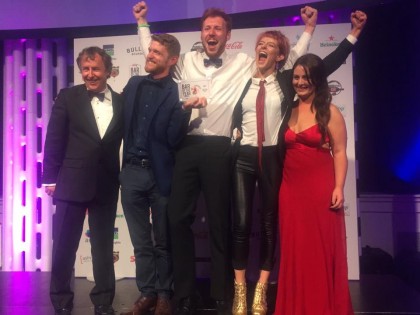 We are just back from an amazing night at the Bar of the Year Awards  in Dublin as our...