A beer for craft beer drinkers looking to try something a step beyond a pale ale, our saison draws inspiration from the Belgian classic. The beer is brewed using a special yeast to give a unique spice aroma and flavour. There are also notes of stone fruit and a touch of honey sweetness making our saison a very approachable beer.
BEER FACTS
Style
Belgian Style Saison
ABV
4.4%
Plato °
10.8°
IBU
26
Fermentation
Top fermentation
Availability
30L keg only
ON YOUR TABLE
Serving Temperature
6-8°C
Food Pairing
Works well with farmhouse style dishes such as roast chicken, soft-ripened creamy cheese, salads, seafood and Middle Eastern inspired dishes.
Glass
O'Hara's tulip glass
Featured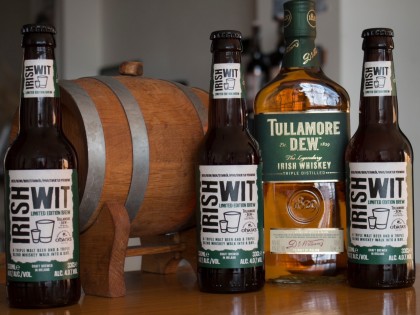 A Triple Malt Beer and A Triple Blend Whiskey Walk into a Bar… We have recently collaborated with Tullamore...