A full-bodied, full on Double I.P.A. combining caramel and malt flavours with a well-balanced and substantial bitterness.  Light carbonation allows the full flavour of this Double IPA to shine through. At 7.5% abv, the high alcohol content is balanced with a caramel sweetness and a full bodied malt character.
Generously hopped and dry hopped, it is a true treat for fans of the style.

BEER FACTS
Style
Bold Double IPA
ABV
7.5%
Plato °
19.50°
IBU
80
Fermentation
Top fermentation
Availability
Keg (carbonated), Bottle 50cl (Oct 2013) (occasional 41L cask)

ON YOUR TABLE
Serving Temperature
6-8°C
Food Pairing
Perfect with spicy foods such as Thia or Indian. Excellent with strong cheeses.
Glass
O'Hara's Irish Craft Beer conical glass.
Featured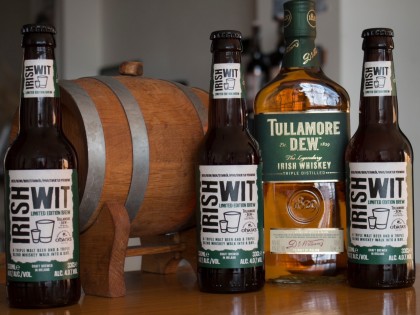 A Triple Malt Beer and A Triple Blend Whiskey Walk into a Bar… We have recently collaborated with Tullamore...