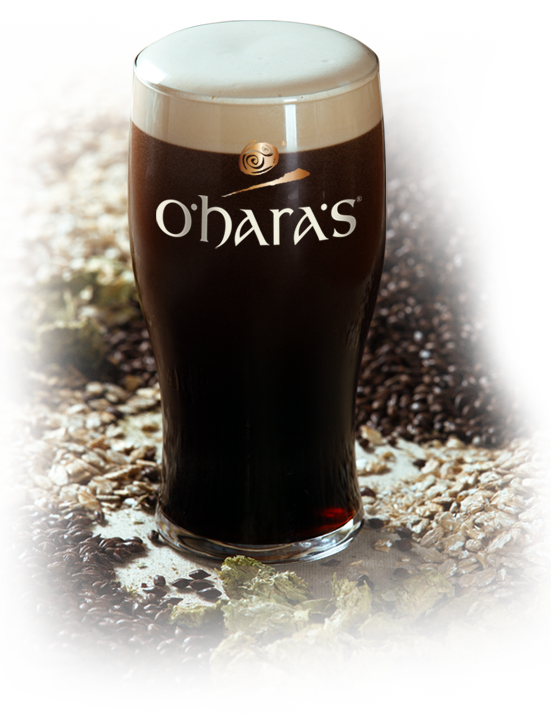 OUR BEERS
Here at Carlow Brewing Company, also known as O'Hara's Brewery, we craft brew traditional Irish beers and our own interpretation of international beer styles, including our stouts and ales, wheat beers and lagers, all carrying the brewery founders family name O'Hara's. Each beer is crafted using classic brewing methods to create the traditional Irish beers styles that have long since been forgotten by many of the larger breweries. We use just four main ingredients; water, malts, hops and yeast to produce the highest quality craft beer range. Our brewers also enjoy the opportunity to produce seasonal and limited editions each year. We hope you share in our passion, taste our beers and enjoy the experience.

LIMITED EDITION & SEASONAL BREWS
Latest Articles
O'Hara's Craft Beer has launched Winter Star, a spiced rye ale with natural rye and seasonal spices- a winter...
Featured
O'Hara's Brewery is celebrating yet another accolade for our multi-award-winning Barrel Aged Series after winning the 'Best Irish Whiskey Barrel...

This October Bank Holiday weekend marks the annual Savour Kilkenny Festival . This festival has turned into one of Ireland's best...

On Thursday after a few days of us keeping people guessing we let you all know that for the...

We are delighted to announce that the second beer in our Hop Adventure Series is almost ready for release....

We are are just back from another crazy few days at the Ploughing Championships. We were in the Craft...

Cue shock and amazement that our little old beer blog has been shortlisted for the Irish Blog Awards...