The Hop Adventure Series has been developed to showcase some of our favourite and the most interesting hops from around the world. With this in mind we designed a beer that would allow the hops to display their full flavour and aroma. The beer's style is a Single Hop India Pale Ale meaning one hop was used for bittering, aroma and several doses of dry-hopping.
Straying off the beaten track for the latest in our single hop series we have chosen Styrian Wolf, newly released this year from Slovenia. This is a fantastic hop to showcase a lesser known hop growing region and also brought about real intrigue and interest to our brewing team on its ultimate selection.
With notes of berries, tropical fruits and citrus, IPA fans will be pleased to know that this beer ticks every box in terms of what is expected from an IPA and yet still is unique in every way.
BEER FACTS
Style
Single Hop IPA
ABV
5.0%
Plato °
12.5°
IBU
35
Fermentation
Top fermentation
Availability
50cl Bottle, 50L and 30L Keg (carbonated)
ON YOUR TABLE
Serving Temperature8-10°C Food PairingThis IPA works incredibly well paired with Thai or spicy Mexican dishes, fish and applewood smoked cheddar. GlassO'Hara's Conical 
Featured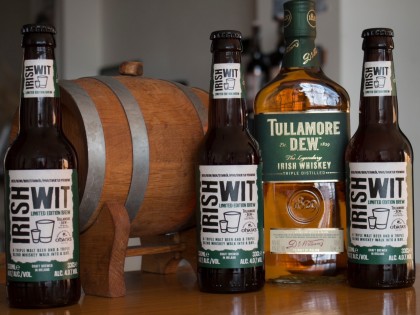 A Triple Malt Beer and A Triple Blend Whiskey Walk into a Bar… We have recently collaborated with Tullamore...